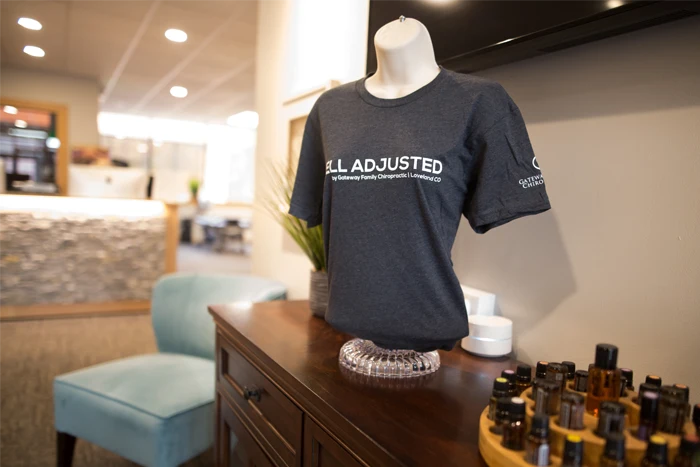 At Gateway Family Chiropractic in Greeley CO or Loveland CO, we have a VISION of restoring families to their natural state of health. Our MISSION is through chiropractic care, to inspire and educate families to become active participants in their journey toward well-being. Guided by our CORE VALUES of integrity, gratitude, faith, caring, patient delight, enthusiasm, communication, and self-improvement, we strive to make a positive impact on the lives we touch."
Are you an energetic, multi-tasker, organized, and positive self-starter with great communication skills? Do you love working with people and helping them reach their goals? Are you a Mission-Driven, healthy-minded, caring individual? Can you help others stay on track, keep on schedule and follow systems? Do you go the extra mile to deliver unexpected levels of service?
Then, you could add value to our wonderful practice! In a few short years, our practice has grown into one of the largest chiropractic offices in Northern Colorado. This is a great opportunity to work at a beautiful practice in a great location in Loveland, CO.
Our well-known, family-oriented chiropractic wellness center is looking for extraordinary team members to help us change lives in our practice. We are seeking determined, no-excuses A+ team players to join us. We provide comprehensive training and team collaboration so you won't be left high and dry.
---
Benefits:
Competitive pay
Paid time off
Aflac accidental insurance
Yearly company retreats
Company paid travel and seminars
Free chiropractic for you and other discounts to your family
Thank you for your interest in joining our team at Gateway Family Chiropractic. Please take a moment to fill out the employment application below.