** Please contact the office to purchase! **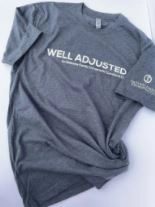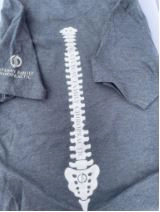 $25.00
Original Gateway T-Shirt
This uniquely designed, lightweight t-shirt is perfect for all casual occasions.  With the Gateway Logo placed on the sleeve and a picture of a straight spine down the back, this shirt can be a conversation starter and an invitation to all those around you to stand up straight and be the perfect example of posture, like you.  
Sizes: S, M, L, XL, XXL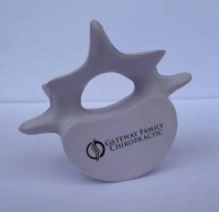 $4.95
Vertebrae Shaped Stress Reliever
This fun shaped stress reliever is great for carpal tunnel, Anxious hands, increasing blood circulation through the body, strengthening injured hand and arm muscles.  Also great for improving grip and dexterity.  
One size for all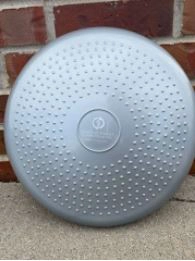 $20.00
Balance Disc - Stability Wobble Cushion
Great support for the office or desk chair.  Great for pain relief, muscle strengthening, or getting the wiggles out.  
Relieves back and neck pain

Loosens Back muscles and relieves tension
Improve sitting posture
Raised Massing Points and Non-Slip Grip
Privately Labeled by Gateway Family Chiropractic
One Size for all