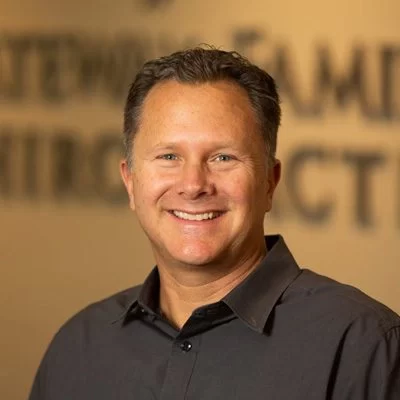 Co-CEO, Executive Director & Chiropractor
Dr. Michael Hughes, D.C.
Dr. Michael Hughes has been transforming lives since his graduation from Parker Chiropractic University in 2002. Personally recruited to the institution by the late Dr. Jim Parker, Dr. Hughes perpetuates Dr. Parker's legacy by applying the Parker principles in his practice.
Upon completing his undergraduate studies at Utah Valley University, Dr. Hughes honed his skills at Parker University, where he set an unprecedented record by attracting more public internship patients than anyone had in the previous decade. Dr. Hughes runs thriving practices in Arlington, Texas, Loveland, Colorado, and Greeley, Colorado, specializing in neurological family chiropractic care, pediatrics, pre-and post-natal care, and Spinal Decompression.
Countless patient testimonials and case studies bear witness to 'chiropractic miracles' under Dr. Hughes' care, particularly for those who had previously been told by other healthcare providers that nothing more could be done for them. His clinics are the last ray of hope for many, and he doesn't take that responsibility lightly.
His commitment to education extends beyond his practices; Dr. Hughes conducts corporate luncheons and workshops almost every week to educate the public on proper health. As a passionate advocate for professional growth, he consistently exceeds state-required continuing education credits year over year.
His clinics act as Satellite Internship Clinics for two prestigious chiropractic colleges-Parker University in Dallas, Texas, and Life University in Marietta, Georgia. Additionally, Dr. Hughes serves as a Certified Affiliate Faculty Member. This unique position turns Dr. Hughes' clinics into a hive of learning and innovation, welcoming a steady stream of interns and doctors eager to absorb his proven techniques and philosophies.
He holds pivotal roles in various chiropractic associations, including serving as a board member for the Colorado Chiropractic Association and as the District Leader for Northern Colorado Chiropractors, and is a member of the Greeley Chiropractic Association. His relentless dedication to the profession was recently acknowledged through a significant honor: a joint nomination with his brother, Dr. David Hughes, for the prestigious CCA Champion of the Year Award by the Colorado Chiropractic Association. Such recognition, an embodiment of excellence and contribution, speaks volumes of the esteem in which Dr. Michael is held by peers, staff, and the countless patients he has transformed. Alongside his clinical expertise, his authorial ventures and mentorship for the next generation of chiropractors underscore his commitment to a legacy of holistic health.
His commitment to philanthropy is exemplified through his non-profit organization, the Gateway to Wellness Foundation, which assists individuals facing medical or financial hardships, as well as service members.
Dr. Hughes also trained extensively with the legendary Dr. Ron Dahl, integrating light-touch techniques into his practice for exceptional patient results.
With an unwavering commitment, Dr. Hughes actively educates the public on alternatives to invasive and costly medical procedures, emphasizing the body's innate ability to heal. His long-term vision includes expanding his practices throughout the Colorado Front Range and the Dallas-Fort Worth area.
The personal touch in Dr. Hughes' clinics comes from a committed family effort. Alongside him, his wife and their five daughters contribute to the practice, ensuring a warm and personalized experience for every patient.
Dr. Michael Hughes is not just a chiropractor; he is a lifeline for many and a beacon in the chiropractic community, representing a perfect blend of clinical expertise, community involvement, and educational advocacy.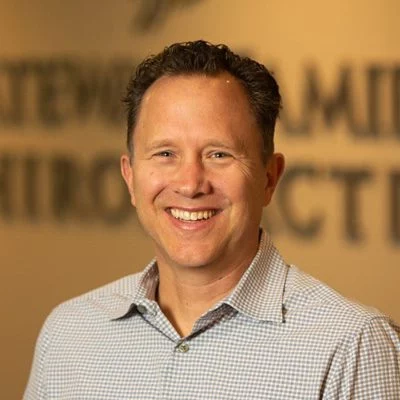 Co-CEO, Clinical Director & Chiropractor
Dr. David Hughes, D.C.
Dr. David Hughes knew from the age of 14 that he wanted to be a chiropractor. He completed his undergraduate studies at Utah Valley University, making the Dean's High Honors List. He then earned his Bachelor of Science in Anatomy from Parker College of Chiropractic, graduating in 2003.
As Co-CEO and Clinical Director, Dr. Hughes specializes in neurological family chiropractic, as well as pediatrics and pre- and post-natal care. He places a strong emphasis on educating his patients about the benefits and science of chiropractic treatment.
Dr. Hughes is committed to professional development. He regularly exceeds state-required continuing education credits and is an active participant in industry research and publications.
He is also a co-founder of the Gateway to Wellness Foundation, a non-profit organization aimed at helping individuals with medical and financial challenges, including service members.
Dr. David Hughes works closely with his family in the practice, offering a unique, family-centered approach to chiropractic care. With his passion for the transformative power of chiropractic care, beyond his clinical duties, Dr. David's commitment to the broader chiropractic community shines brightly. This was recently highlighted when he, in conjunction with his brother Dr. Michael Hughes, was nominated for the distinguished CCA Champion of the Year Award, a recognition by the Colorado Chiropractic Association for outstanding contributions to the field. Such a nomination underscores the high regard in which he's held by colleagues, his supportive team, and his grateful patients. As Dr. David continues to make strides in his profession, he remains unwavering in his mission: to harness the innate power of chiropractic care for optimal health and well-being.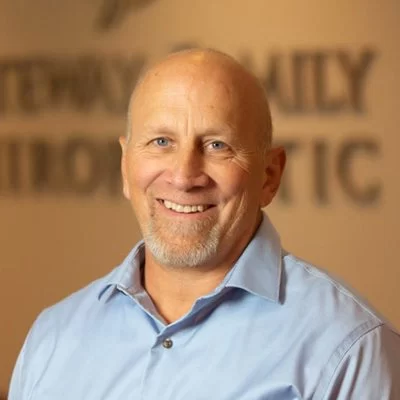 Chiropractor
Dr. William Thomas Stults, D.C.
AKA Dr. Billy
At the heart of Gateway Chiropractic lies a true caregiver, Dr. William Thomas Stults, fondly known as Dr. Billy. Born amidst the scenic backdrop of Colorado and nurtured under the wide skies of Wyoming, his journey into chiropractic care began on the rugby fields of Life University.
The intense rigors of rugby laid the foundation for Dr. Billy's profound understanding of health and the transformative power of chiropractic care.
With over two decades of practice, Dr. Billy has an impressive legacy. He has been the guiding force behind multiple chiropractic offices in Colorado, addressing diverse health needs from athletes and pediatrics to infertility and whole body health. His unique expertise extends even further, encompassing canine and equine specialties, a testament to his comprehensive approach to wellbeing. Known for his proficiency in Thompson Drop, Diversified Pediatric, Pettibon Techniques, and Animal Chiropractic, Dr. Billy now enriches the Gateway Chiropractic Team with his vast knowledge and skills.
However, it's not just his professional accolades that define him. Dr. Billy's empathetic nature, commitment to continuous learning, and deep sense of responsibility shine through in every patient interaction. He thrives in creating harmonious relationships, underlining the trust and comfort that patients inherently feel in his care. While he is deeply committed to patient education and value-building, Dr. Billy's primary focus remains on understanding and catering to individual health needs, ensuring every patient benefits from personalized care.
Away from the clinic, Dr. Billy cherishes his role as a devoted husband to Jenni and a loving father to their two daughters, Hailey and Gracie. His life, both professional and personal, reflects the perfect balance of commitment, expertise, and genuine care.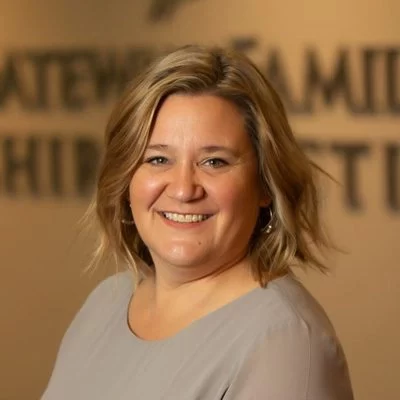 Chief Operating Officer
Shari Hughes
Shari Hughes is way more than just a title on a business card. As the Chief Operating Officer for both Gateway Family Chiropractic in Colorado and Well Adjusted Chiropractic in Dallas/Fort Worth, she's the heartbeat of our operations. Her resume is nothing short of impressive - she managed a big retail store for a decade, ran the largest staffing agency in Texas for five years, and was an account manager for an international shipping company for 20 years.
But here at Gateway and Well Adjusted, Shari really shines. She's the go-to person for, well, everything! Need a budget planned out? She's got it covered. Wondering about the quality of patient care? Shari's already on it, making sure everyone gets the top-notch treatment they deserve. She's also the one who nurtures our team, ensuring we're always growing and improving.
Patients love the smooth experience she's orchestrated, from the first phone call to that "See you next time!" wave goodbye. And let's not forget-she keeps us all on the straight and narrow, making sure we're in line with all the healthcare rules and regulations.
Shari's also a bit of a number cruncher, digging into patient metrics and operational stats to see where we can do better. If there's a way to optimize a process or make things more efficient, you bet she'll find it. And yes, she even manages to find quality vendors who don't break the bank.
Now, let's talk about her home life. Shari is a supermom to five girls and even has a female dog - talk about girl power! Dr. Michael Hughes definitely has his hands full at home. Oh, and did we mention she homeschools the youngest two, who are twins? She's truly a multi-tasking queen.
Shari's heart is as big as her to-do list. Through our Gateway to Wellness Foundation, she helps people who are going through medical or financial hardships. She's genuinely committed to making our community a better place to live.
So there you have it. Shari is not just the backbone of our practice, but she's also the life and soul of our workplace culture. When you walk through our doors, much of what you experience is thanks to her tireless efforts.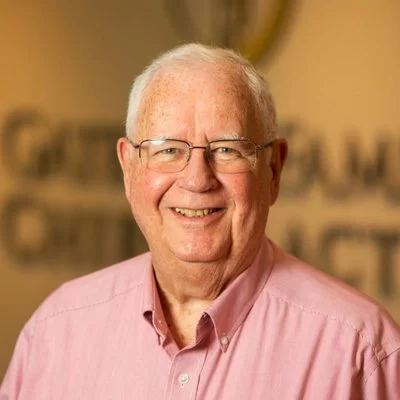 Process Consultant & Source of All Wisdom
Larry Hughes
AKA Legendary Larry
Meet Larry Hughes, but you'll probably hear folks around here call him "Legendary Larry," and for good reason. Born in the showbiz city of Branson, Missouri, in 1938, Larry's life reads like an adventure novel. His dad was a traveling salesman, so the family bounced around a bit before making Ft. Worth, Texas, their home.
Larry began his career working on the Texas-Pacific Railroad, a job that made him as tough as the tracks he worked on. From there, he went on to have an eclectic career with companies like General Dynamics, Tandy Corporation, American Handicrafts, and Gearhart Industries. He capped off his career at Lockheed Martin, where he served as Chief of Graphics until his retirement in 1990.
Now, you might wonder what role Larry plays at Gateway Family Chiropractic and Well Adjusted Chiropractic. Well, in truth, Larry's role is a little hard to pin down-let's just say he's our go-to source for life wisdom and captivating tales. He's usually the first to arrive and often the last to leave, setting the tone for the day with his infectious energy and positive vibes.
Patients don't just come to our offices for chiropractic care; they come for a dose of Larry's wisdom. It's not uncommon to see folks drop by just to chat with him. Whether it's discussing the latest sports game, talking about old movies, or delving into deep life advice, a conversation with Larry is like a mini-vacation from the world.
So, if you see Larry when you walk through our doors, do yourself a favor and strike up a conversation. You'll walk away richer for it-guaranteed. And don't worry, there's always a fresh pot of coffee and an open chair waiting for you next to Legendary Larry.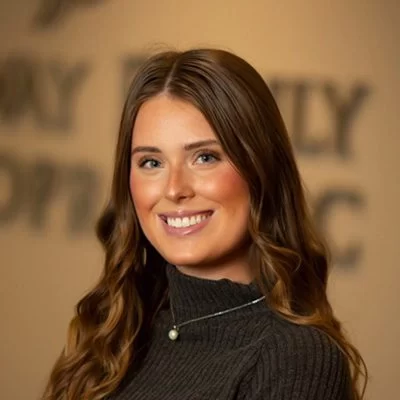 New Patient Concierge
Chloe Ragatz
Born and raised in the vibrant city of Philadelphia, Chloe Ragatz is no stranger to the rich tapestry of life. Her journey westward led her to Utah Valley University, where she expanded her horizons and honed her diverse talents. Today, as Gateway's New Patient Concierge, Chloe has truly found her calling.
A jack of all trades, Chloe's experience spans a spectrum of roles within the chiropractic office. Her tenure includes mastering almost every position that a Chiropractic Assistant would grapple with, highlighting her stint as a TECA (Tech Chiropractic Assistant). Such a diverse background gives Chloe a unique perspective, making her an invaluable bridge-builder between patients and their chiropractic care.
In her role, Chloe isn't just the first face new patients see; she's the guiding hand that introduces them to the transformative world of chiropractic care. She ensures smooth consultations, assists in examinations, helps patients understand care recommendations, and sometimes even dives into the intricacies of financial reports. Her passion for chiropractic isn't just professional; it's personal. As a seasoned athlete, Chloe has personally felt the rejuvenating touch of chiropractic care, having been involved in multiple sports throughout her life.
Off the clock, Chloe is a beacon of joy. Whether she's basking in the sun, making a splash in the water, or simply sharing a laugh, Chloe knows how to make the most of the moment. At home, she's wrapped in the love of her husband, Ethan, and the playful antics of her two cats, Penny and Pretzel, and their canine companion, Jax.
At Gateway, Chloe isn't just an employee - she's family. Her unyielding passion, combined with her fun-loving nature, makes her not just an asset, but a daily blessing. Through Chloe's eyes, every day at Gateway is another chance to witness a health miracle.
Chiropractic Assistant
Xelah Baca
Xelah is in Chiropractic school at Life University becoming a chiropractor and looking forward to coming back to work with the team when she graduates.
Xelah has lived in Colorado her whole life. She graduated from CSU in 2022 and has plans to continue in the chiropractic field. Xelah enjoys summertime activities, especially spending time on the lake or playing sand volleyball with her family.
As a baby, Xelah was recommended corrective hip/leg braces. However, through a series of chiropractic adjustments she no longer needed them. Xelah has been familiar with chiropractic most of her life and enjoys being on the other side of things here at Gateway.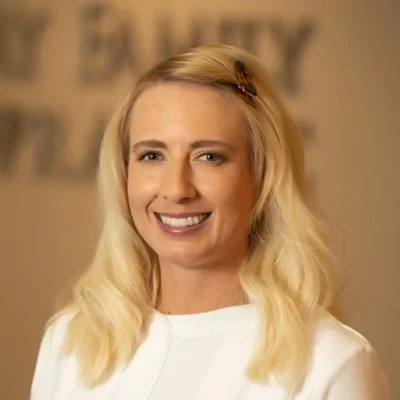 Chiropractic Assistant
Britt Wulkan
Hailing from the picturesque landscapes of Colorado, with a brief sojourn in Montana, Britt Wulkan is no stranger to the allure of the great outdoors. Whether it's the draw of the green golfing expanse, the thrill of trail running, the serenity of hiking terrains, or the gentle glide on a paddleboard, she finds her passion and peace in nature.
As a devoted wife and doting mother, her family time, especially moments spent with her son, holds a special place in her heart.
Beyond her personal pursuits, Britt's educational foundation in Biology, backed by her Bachelor of Science degree, underscores her deep-seated belief in natural healing. She champions the idea that our bodies are not just systems, but intelligent entities designed for health and well-being. This very belief drew her to the chiropractic world, where she finds her calling in facilitating health and wellness for others.
As our Check-Out Chiropractic Assistant (COCA), Britt has aptly dubbed the "Boss of Tomorrow". Her role is crucial; from handling patient accounts and ensuring accurate mapping to adeptly managing collections and fostering meaningful patient relationships. With her meticulous attention to detail, strategic mindset, and unerring commitment to compliance, she ensures that every patient interaction culminates in a positive closure. Her impeccable ability to juggle tasks, from fielding incoming calls, and addressing insurance inquiries, to outlining financial agreements, is truly commendable.
Moreover, her collaborative spirit shines as she seamlessly works in tandem with the Check-In CA, always keeping a pulse on the office's ebb and flow. Her vibrant personality and steadfast dedication make her an invaluable asset to our team.
Gateway Family Chiropractic is now a teaching facility for Life University and Parker University. Our student interns come to our clinic to apply what they have learned and finish their internship with us.
Chiropractic Intern
Tiffany McLaughlin
A vibrant spirit with a passion for holistic health, Tiffany McLaughlin is on her journey to master the art and science of chiropractic care. From Dallas/Fort Worth, Texas, her roots trace back to the esteemed Parker Chiropractic University where she pursued her Doctorate.
Her undergraduate degree was in Health Science at Stephen F Austin university in Nacogdoches Texas. This academic foundation fostered in her a profound appreciation for the intricacies of the human body and the transformative power of natural healing.
Although Texas was her foundational stomping ground, where she familiarized herself with the ins and outs of chiropractic care at our Well Adjusted practice in Arlington, it was Colorado's majestic mountains that truly captured her spirit. This profound connection with Colorado's natural beauty began when she was just 15. That first hike through the state's diverse terrains left a lasting impression, motivating her to relocate and further her chiropractic aspirations amidst the backdrop of the Rockies.
As an intern at Gateway Family Chiropractic, Tiffany is immersed in a rich learning environment. Our practice is not just a health center; it's a teaching institution affiliated with two renowned chiropractic colleges: Parker Chiropractic University in Dallas, Texas, and Life Chiropractic University in Marietta, Georgia. Under the seasoned guidance of Dr. Michael Hughes and Dr. David Hughes, Tiffany is refining her adjusting techniques, contributing to our growth, and ensuring that every patient benefits from the most updated and effective chiropractic care.
Away from the clinic, Tiffany finds solace in nature. She is an avid hiker, relishing every opportunity to explore the vast outdoors. Fitness is a constant in her life, and she dedicates time to regular workouts, ensuring she remains in the best shape to serve her patients. A lover of four-legged companions, Tiffany's fondness for dogs is palpable, adding to the warmth she exudes. With family ties still strong in Fort Worth, she seamlessly blends her Texan charm with her newfound love for Colorado, making her a delightful addition to our dedicated team.