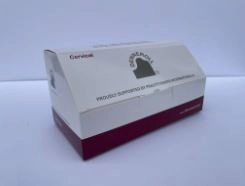 $60.00
Cervical Orthotic
For those with consistent neck pain, texting neck, and posture needs introducing Denneroll cervical traction device for head, shoulder and spine alignment.  
Great for TMJ Relief, stretching, and physical therapy. 

Ergonomic neck and shoulder relaxer
Small, Compact, and portable
Firm supportive Foam, recommended by healthcare professionals around the world.
Recommended Usage: Start with 3 Minutes, add one minute every day until you reach 15 minutes.  Continue using daily for 15 minutes for a minimum of 2 months.  
Sizes:
Large Cervical Denneroll:  Sized for dimensions to fit the typical adult cervical spine of those that are 5'9" in height or taller
Medium Cervical Denneroll: Sized for average high adults under 5'9". 
Small Cervical Denneroll:  Sized for the pediatric population or small framed adults. Fits the typical 5-10 year old size.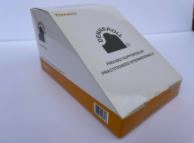 $60.00
Thoracic Orthotic
For those with lifting injuries, poor posture, and poor ergonomics, this Thoracic Denneroll is for you.  Provides a gentle but effective stretch that assists in the correction of an abnormal thoracic bone structure.  
Assists with relief of pain and muscle tension

Improved Postural Appearance
Corrects Thoracic Kyphosis
Small, compact, and Portable
Firm Supportive Foam that lasts
One Size for all.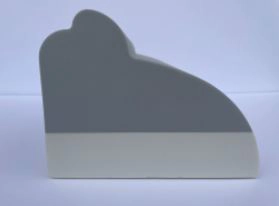 $85.00
Lumbar Orthotic
The Lumbar Denneroll is an orthotic device developed by Chiropractors.  It's unique design provides a gentle but effective stretch that assists with correction of abnormal Lumbar Lordosis (arched posture of the lower back).  
Assist in relief of pain and muscle tension

Recovery from disc injury
Sizes:
Adult Medium: Recommended for persons 5'9" and under and for stiff non-flexible spines, or for patients that are just beginning treatment and have significant low back symptoms.
Adult Large: Recommended for persons taller than 5'9", for very flexible spines and for the more advanced patient user.